Video Sources
Synopsis
Don't Go Too Far (2021) is a KoreanMovie  Starring : Son Byung Ho  , Son Jin Hwan .
Other name : Meolligajimara
Description :
Three sons and one daughter gather at the eldest son's house at their father's deathbed. They need to divide up their father′s legacy of 2 billion won. In the presence of a public notary, the father leaves half of the inheritance to his eldest son and the other half to be shared by the rest of the children. The first son is disappointed that he only got half while the others complain about their small inheritance. In the midst of this escalating sibling dispute, the first son receives a phone call from someone claiming to have kidnapped his son! The kidnapper threatens to kill the boy if he doesn′t pay 2 billion won. To save his only son, the first son starts demanding his siblings hand over their share of father′s two billion won to the kidnapper. The film is rich in ideas that will draw the audience in. As the inheritance gets tangled up with the kidnapping, the situation goes from bad to worse. Each character is affected, unleashing more of their personality, as events race towards an unexpected conclusion.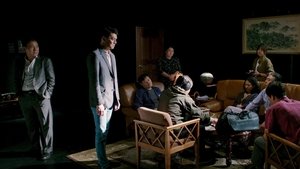 IMDb Rating 5.4 8 votes
TMDb Rating 5 1 votes